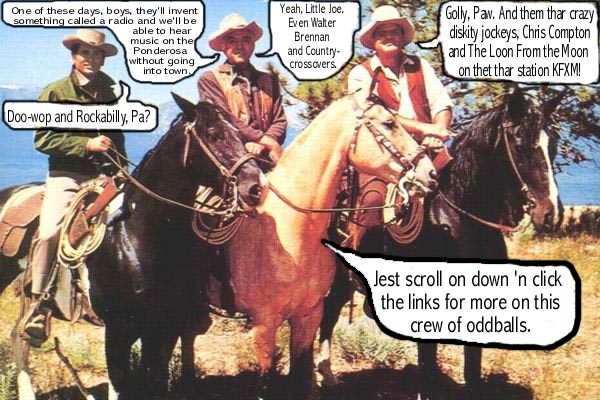 The Personalities
We may not have the original KFXM personalities. People do get older and retire, but for now, it's our turn! You're hearing a marathon of oldies. We're now getting down to business, monkey of course and jocks are starting to appear, well, be heard along with more great oldies. So far here's the looney lineup. Chris Compton will be on live daily and in coming weeks as we scour some exotic nuthouses, there will more live insanity. Click the links below to find out more about each culprit.
Saturdays 9:00 AM to Noon
Weekdays 7:00 to 8:30
Voices, Engineering and other Electron Janitors of KFXM
Keep watching for more.